See all my Meditation and Mindfulness classes for Wintering in 2016!
 Concentration Meditation for Mind & Body Health  (click on title more info)
4 Thursday evenings, 7-8:30, Jan. 21- Feb. 11, 2015 and another series  inApril
In four weekly sessions you'll learn the traditional secular methods of sitting meditations which research shows reduce stress, tension, anxiety, insomnia, headaches, pain and improve sleep, mood, immune function, and focus. For beginners and others. Pre–Registration Required.  www.cityofventura.net/recreation  
Research shows that the brain changes significantly through sitting meditations to
reduce: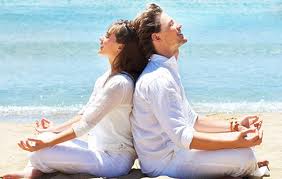 tension

anxiety

insomnia

stress headaches
and improve
sleep
mood,
immune function,
focus
The latest mind-body health research is behind everything I teach in class.  There is time in each class to ask questions and receive help to tweak your practice at home between sessions. By the end of the class you will know which method of meditation you want to continue to practice and you'll have others methods for another time.
For men, women and couples over 18. Beginners and others are welcome. We sit in chairs which are not very comfortable. You might want to bring a pillow or two. If you prefer a mat please bring your own.  Pre-registration is required.
Email me  personally with any questions about the class or if you'd prefer private sessions.
Namaste,  Kimberly