Weight Loss MAPPING
Workshop this Winter
2 Saturday afternoons, 1-4 PM
Jan. 24 and Feb. 7 2015
Barranca Center, Ventura, CA
Pre-registration required
________________________________________________________________
 Are you overweight and struggling to lose it? Or have you lost weight only to gain it back and more? Do you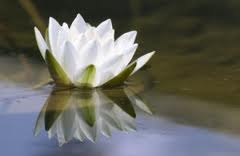 Feel like your eating is out of control?
Are you unable to keep weight off once lost
Do you have  15 to 50 lbs. to lose?
Are you ready to take back your personal power?
Are you ready to become fully aware of

your

food-related mind-body patterns and triggers and overcome stress eating?
In this class we will discuss and practice my version of mindful eating to lose weight and be happier and less stressed out.  This is not a one-size-fits-all approach to weight loss.  Mind-body Health, stress reduction and eating enjoyment are what bring about the weight loss.
This class is intended for people who have less than 50 pounds to lose, who are serious about losing weight now for health or personal reason.  We will not be discussing  dieting or diets as part of the mindful eating approach to weight loss, but we will talk about the effect of food on your body, digestion and mind. Each person will determine what they need and don't need.
It's a mind/body approach to enjoying food, increasing eating awareness, ending unconscious habits, and lose weight.  You'll also learn  meditation and briefer techniques to help ease stress and out-of-control eating.
Pre–Registration Required.   www.cityofventura.net/recreation  or call 654-7563 with course number from their online catalogue
$99.00 fee for the course,  and a $5.00 materials fee, payable to me in the first class.  Please bring paper for note taking, and if you desire it, water.
Class size is limited; pre-register to be assured of a seat.  The class may cancel without a minimum number, so let us know you want to be there!  Questions? Give me a call. 805-320-9361  or  kwulfert@earthlink.net
There are so many things that I took away from your class. Tools to help me with my weight issues and a better understanding of the big picture surrounding food and weight. I really do feel as if my life is undergoing a transformation due to your class. It is a slow process, but it is moving in the right direction. I could not have gained this clarity on my own and for that I am extremely grateful for your shared knowledge.  I only wish that class was longer! I sure need the accountability.
Ana, substitute teacher
Kim put out lots of good information, but the info I found most helpful, was about food allergies.  In my case, dairy seemed to be the thing to try giving up.  I have now been off of dairy for about 5 weeks and have dropped 5 pounds without changing anything else.  CMI
Meditation Classes  – Meditation for Mind & Body Health,  4 week course  Jan/ 2015  and April/2015