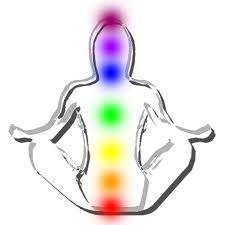 Meditation, Mindfulness, Visioning, Coloring, and Lifestyle classes and workshops for 2016 Winter to Spring.   I'm teaching these at the Barranca Vista Center in Ventura, on Ralston near Johnson Streets
Pre-registration begins in January; online www.CityofVentura.net/recreation or call 654-7563

Concentration Meditation for Mind Body Health
Learn eight methods, including the chakras, for focus and calm to reduce tension, worry, anxiety, and improve sleep, mood and overall sense of well-being. No experience necessary. Beginners, 18-adults, $75.00
You'll learn the basic breath meditation using my proven method and 7 other ways to meditate to focus and calm your mind/body, reduce tension, worry, anxiety, and improve sleep, mood and overall sense of well-being. Concentration meditation changes your brain's patterns and habits. You'll be able to stop mind chatter and looping with practice.
We sit in chairs. No meditation experience is needed.
This class prepares you to learn Mindfulness meditation which starts with concentration and focusing attention. Learn that method in my new class "Mindfulness for Abundant Creativity."
4 week class available Jan. 21, 29, Feb. 4, 11 or April 7, 14, 22, 28, Thursdays 7-8:30 PM
Mindfulness for Abundant Creativity
Learn mindfulness meditation and release your inner artist using this open-focused method and creatively record your experience of each session.  Intermediate. Prerequisite:  you are an experienced concentration meditator.  18 years- Adult, $85.00
Mindfulness meditation is an open-focused method for connecting with and knowing the contents of your own mind on a deeper level including insights and solutions. I'll teach you how. We'll sit for 20 minutes followed by a creative recording of what you experienced that session via writing, drawing, poetry, journaling, or doodling.  Choose one or try many.  I'll share tips; no experience necessary on the creative side. Bring the tools you want to use, a journal, or paper, pens or coloring tools.
Only 1 – 6 week class – Feb. 18, 25, March 3,10,17,24, $85,  Thursdays, 7-8 PM
Visioning 2016
Revitalize with vision boarding! A guided visualization and questionnaire bring clarity so your true dreams flow from magazine pictures and words, triggering awareness all year. 18 years-adults, $25.00
Making Vision Boards bypass your critical linear left brain which is usually in charge of your thinking, to ask your imaginative out-of-the-box right brain to reveal your deep down needs and wants. Placing your board in view at home, your subconscious registers these when you view, even glance, the words and pictures.  This memory helps you know when openings, solutions and opportunities arise 2016. Bring several old magazines to use and share, all other supplies are provided.
Sunday, January 31, 1-5 PM
Chakras 101
Chakras are energy receivers and givers in your body that greatly affect health, organ functions, emotions and cognitive functioning. Learn the significance of seven chakras and how to open them more fully.  I'll teach you about the 7 main chakras in your body.  Concludes with an easy guided chakra meditation you can practice at home. This is easy to learn and no meditation experience is needed.  18 years-adults, $28  Feb. 21, 1-3 PM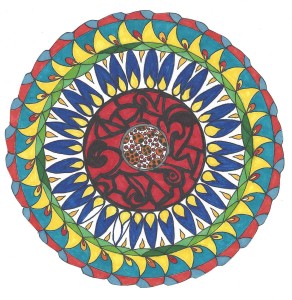 Coloring for Adults, Part 1
Be a kid again and have fun coloring!  It helps reduces stress, monkey mind, body tension and facilitates problem solving, relaxation and creative thinking. Bring a friend to this 2 part class. 18 years-adults.
$20 or $35 for both parts
Coloring for adults is the biggest trend right now for stress reduction and a relaxing creative pursuit. Coloring a line drawing like a mandala helps your left brain quiet down and right brain take over, ahhhh, relief!  Calling all perfectionists – try this technique. I'll provide mandala designs for you to color and other tips for quick relief from stress.  No art experience needed.  Materials provided and you can bring your own tools, colored pencils are best. March 6, 1-3 PM.
Design and Color Mandalas, Part 2
Make mandalas round robin style. I'll provide blank templates on which students draw and color a simple design in one ring of different mandalas then passes it on.  I'll show samples to stir your creative mind.  18 years-adults,
$25 or $35 for both parts
After class, I'll scan and email the final versions of each mandala. Easy, no art experience required. The more students, the more mandalas, so bring a friend for a fun 2 part class. Materials provided and you can bring your own colored pencils. March 20, 1-3:00
10 Keys to Longevity, Happiness and Health
Like a living roadmap, information based on multiple sources of research shows you how to up level your health and well-being. Likely you're already living some keys. 18 years-adults, $45.00
Drawing from current medical, psychological, happiness, longevity, cognition, diet and relationship research, you'll discover how you can vastly improve your sense and quality of health in mind and body.  Small changes add up to improve your well-being. Discover what more you can do using this info like a life roadmap in 2016. April 17, 1-4 PM.  Bring paper and pen if you like to take notes. No computers, they're too noisy.
Questions?   email me   DirectYourBrain@KimberlyWulfert.com